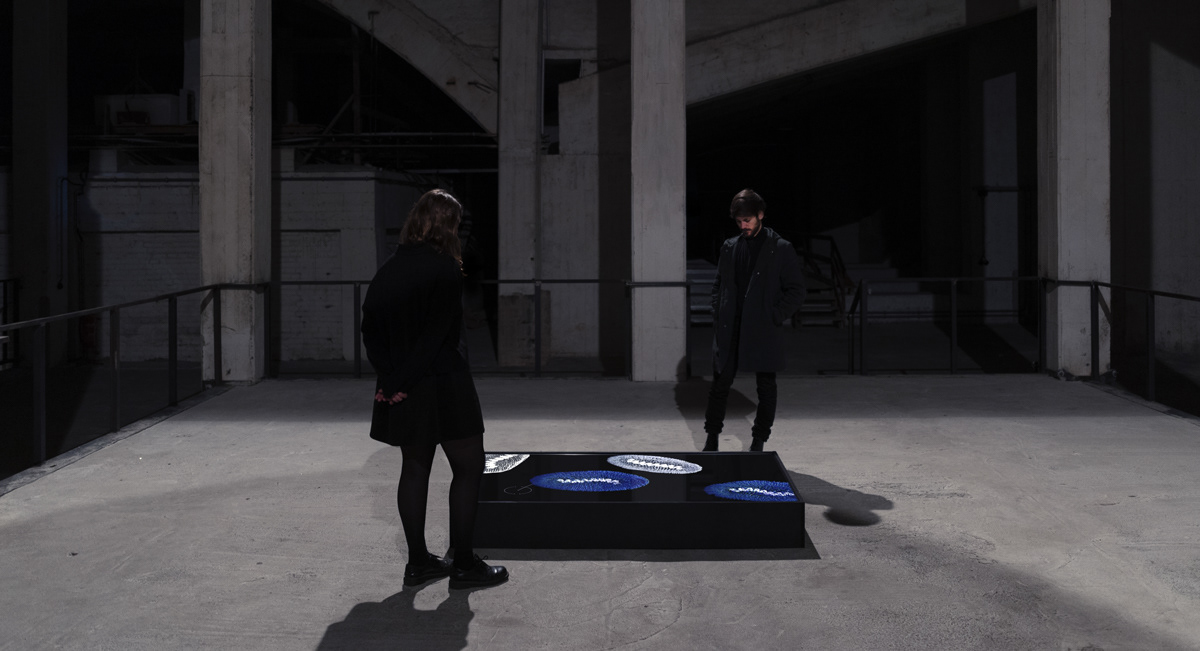 Tabula Rasa is a generative video installation visualizing artificial intelligence motion data in the context of Deep Reinforcement Learning through abstract-organic aesthetics.
The AI constantly interacts with its environment, continuously learning and developing its own solution strategies based on its experiences. This learning process is visually interpreted and simulated in a fluid environment.

Inspired by the philosophical concept of the blank slate, Tabula Rasa artistically explores the technology of Deep Reinforcement Learning. The process of learning starts with a state of blankness. Like a plain sheet of paper it symbolizes the inexistence of knowledge in the beginning. Starting from nothing, the agent learns on its own to interact with its environment without any hints given and only by the urge to achieve the highest reward possible.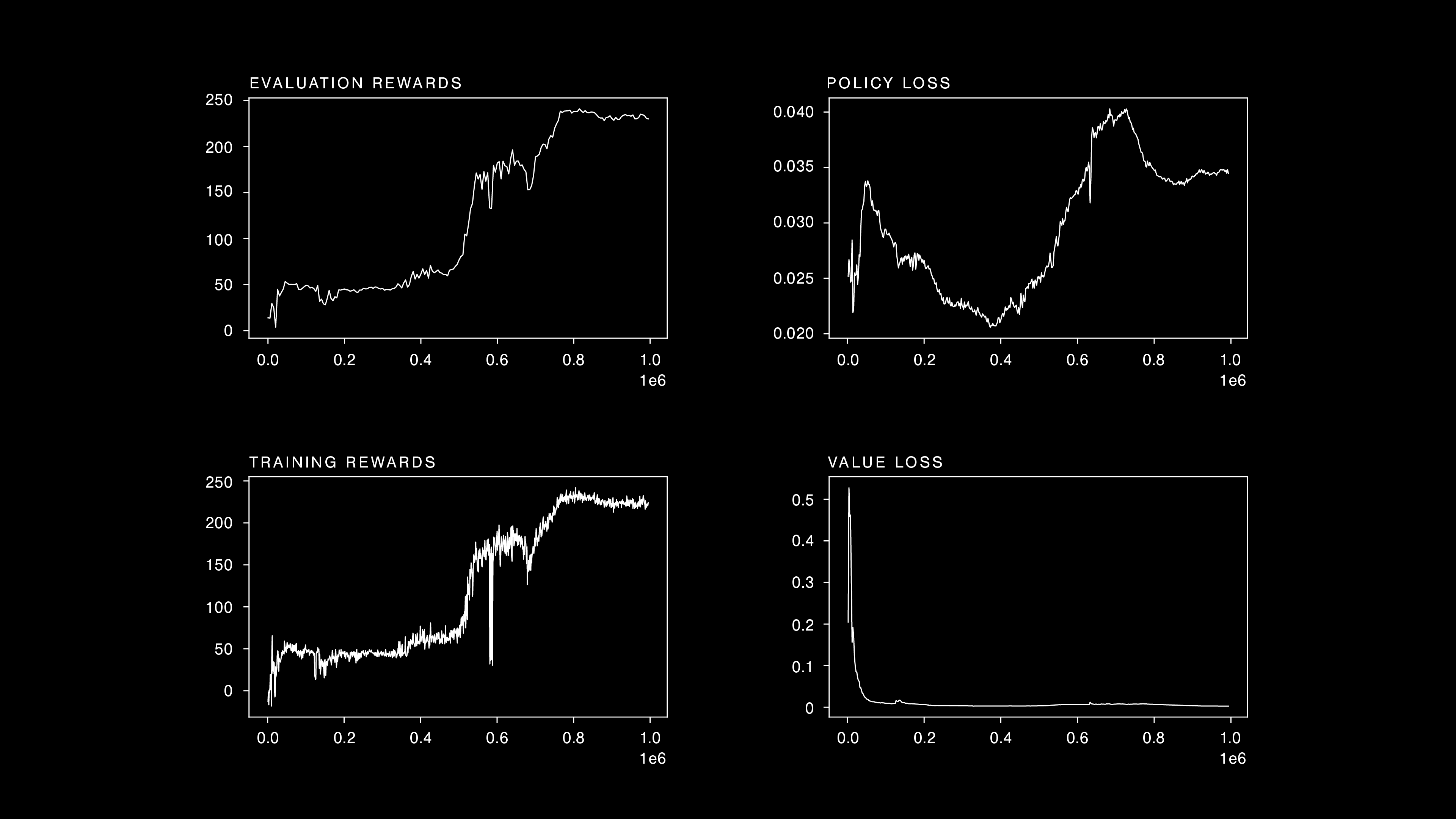 To give more visual insights into the learning process, the measures quantifying the current training state i.e., rewards and policy losses, are translated to visual parameters. Rewards are linked to the color while the policy losses determine the geometry.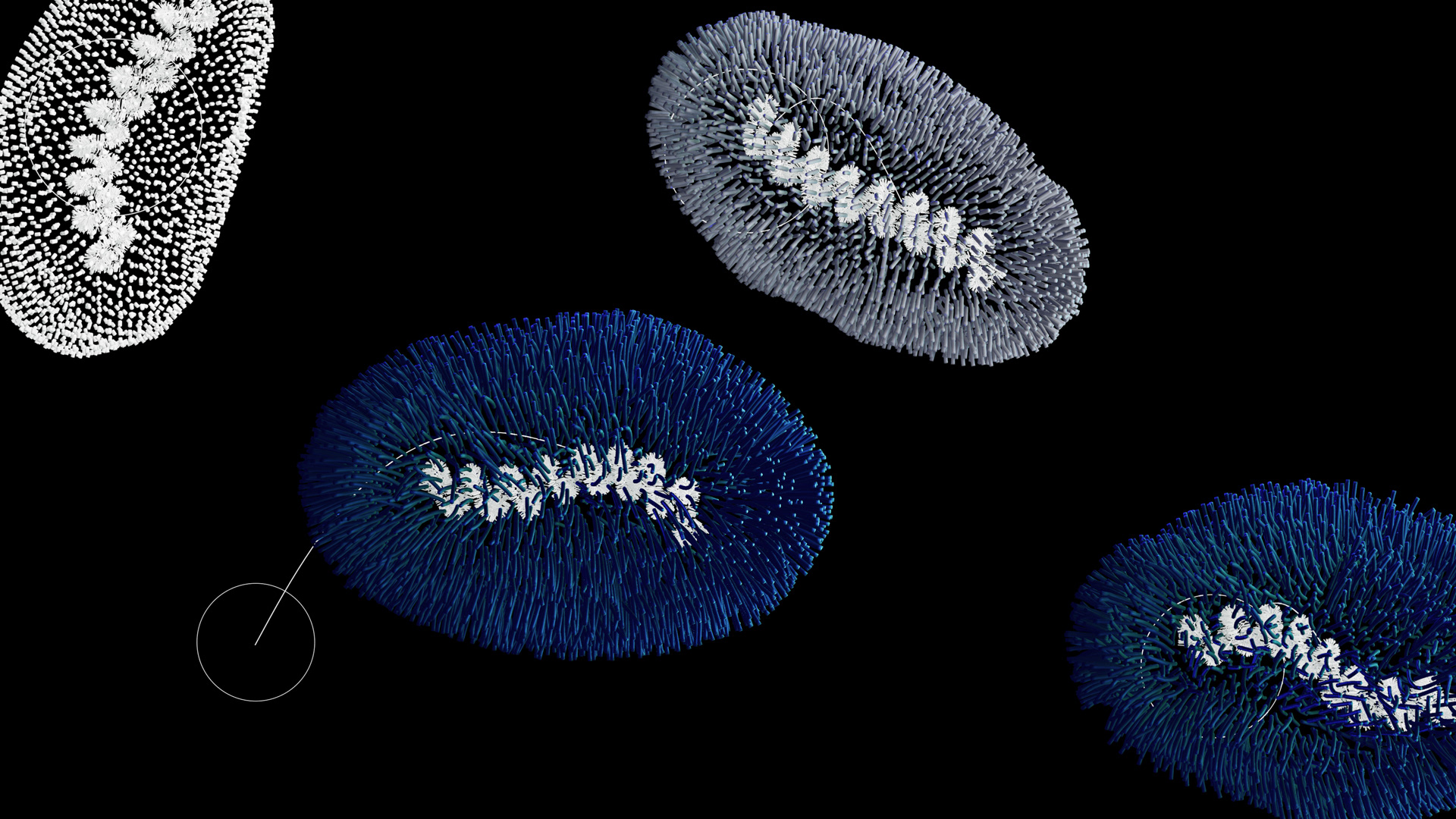 The coloring is directly linked to the rewards gained during training. In combination with the changing geometry, the overall appearance changes corresponding to the agent's progress. Traces illustrate the distance an agent has overcome at every point of its progress. A circle communicates the time that is left until convergence is achieved.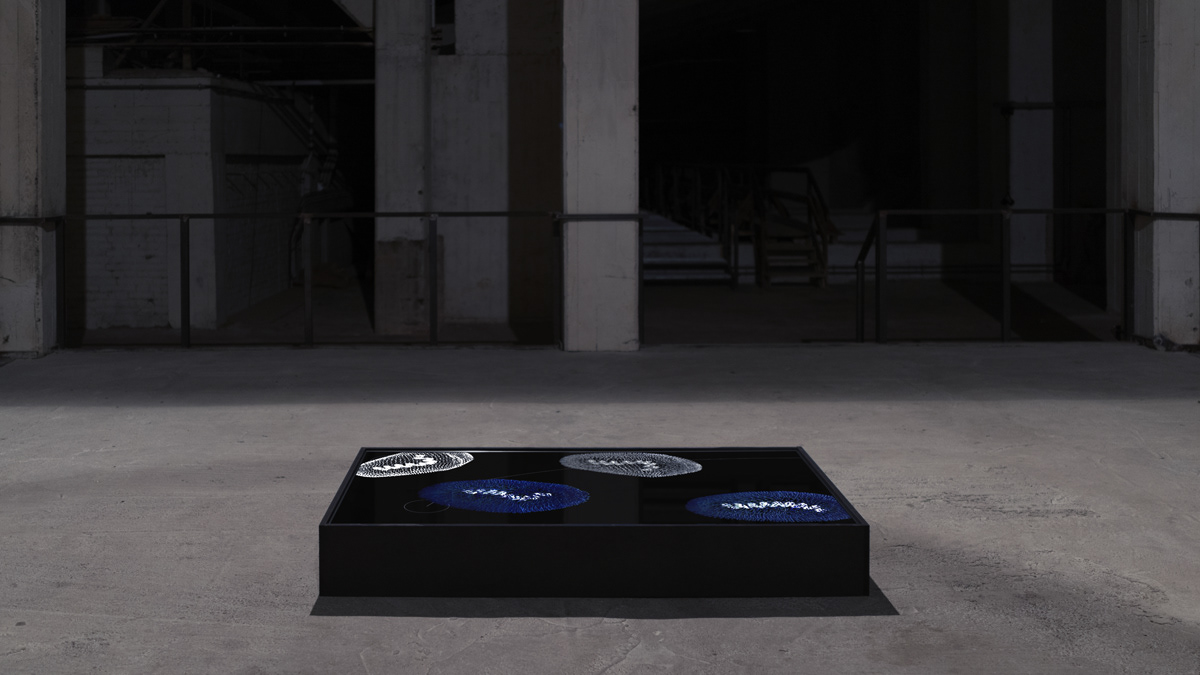 Each layer of music is metonymy and metaphor for life events. It overlaps, shakes, disappears, becomes simple and complicated. Time cannot go backwards. All the events are piled up. Just as the AI learns to move forward, time and sound move forward.