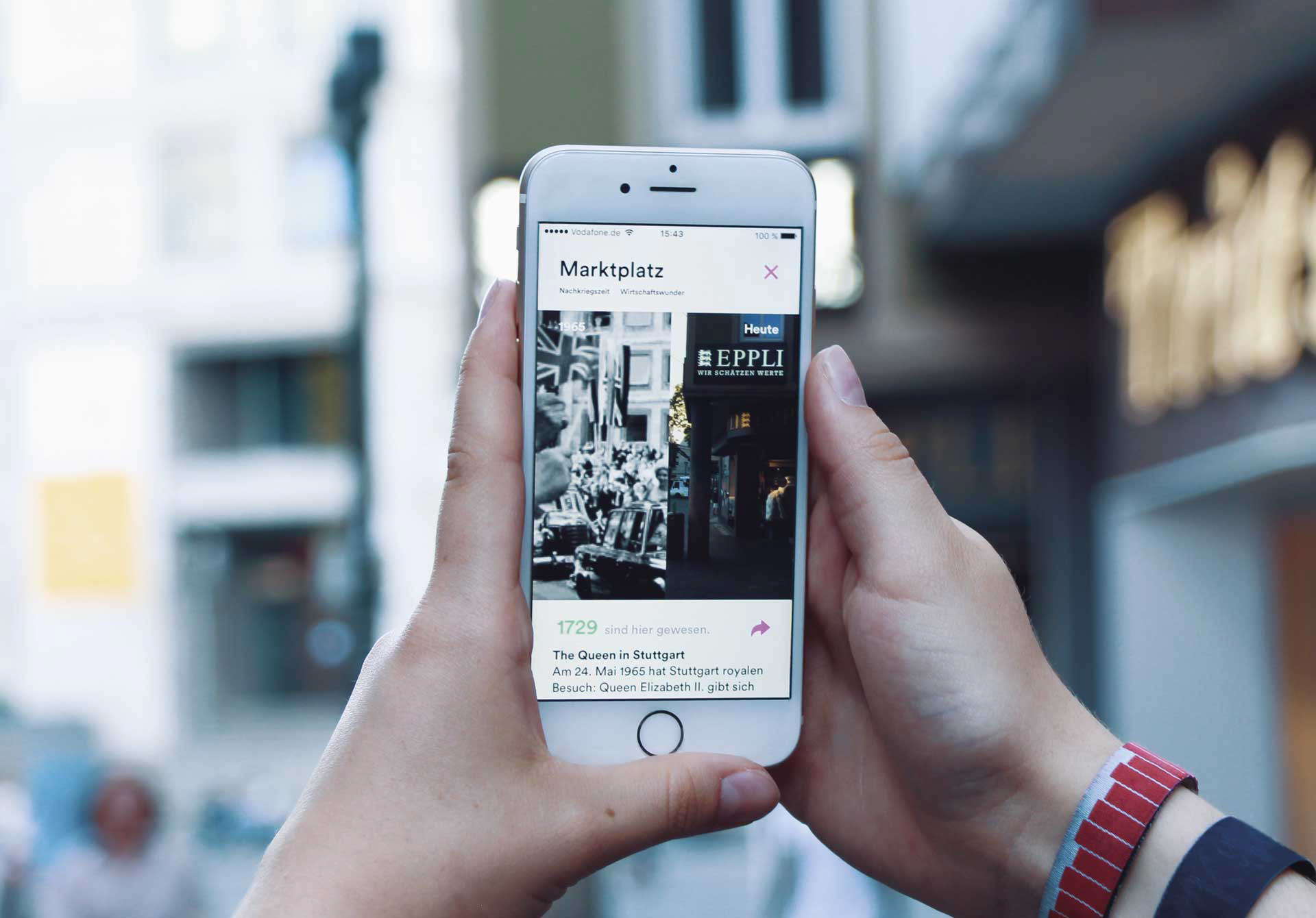 How to encourage teenagers and young adults to playfully engage with history? How to design history to be experiential and experienced?
These questions represent the origin of this project in the course Interface Design. The result is »Hiscovery« – an app to discover and collect historical sights in everyday life.
Stories and history are surrounding us. The app wants to make aware of this by leading to historic places nearby. A satnav is part of the application and so it's directly possible to navigate to the destination.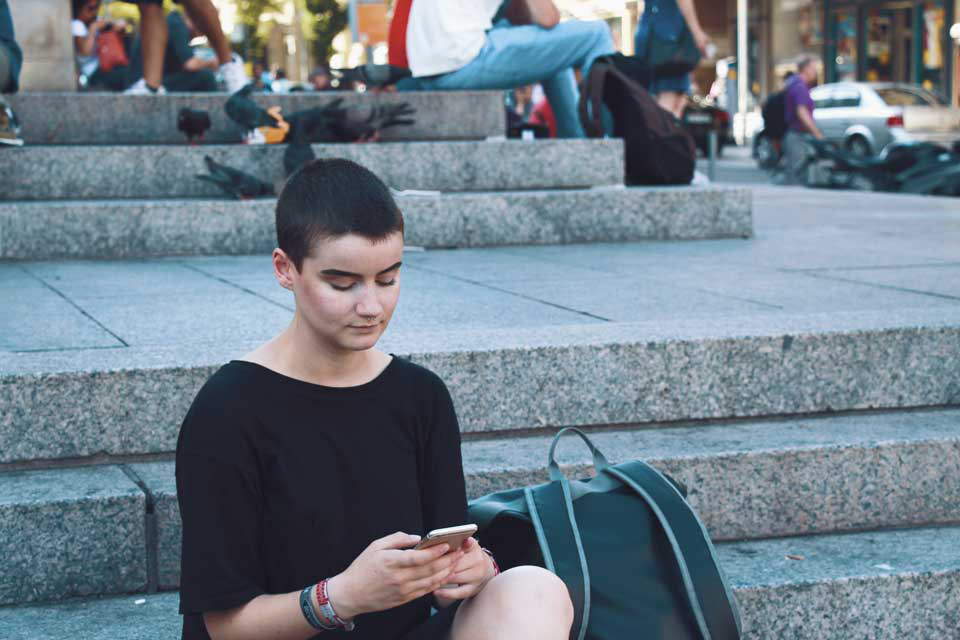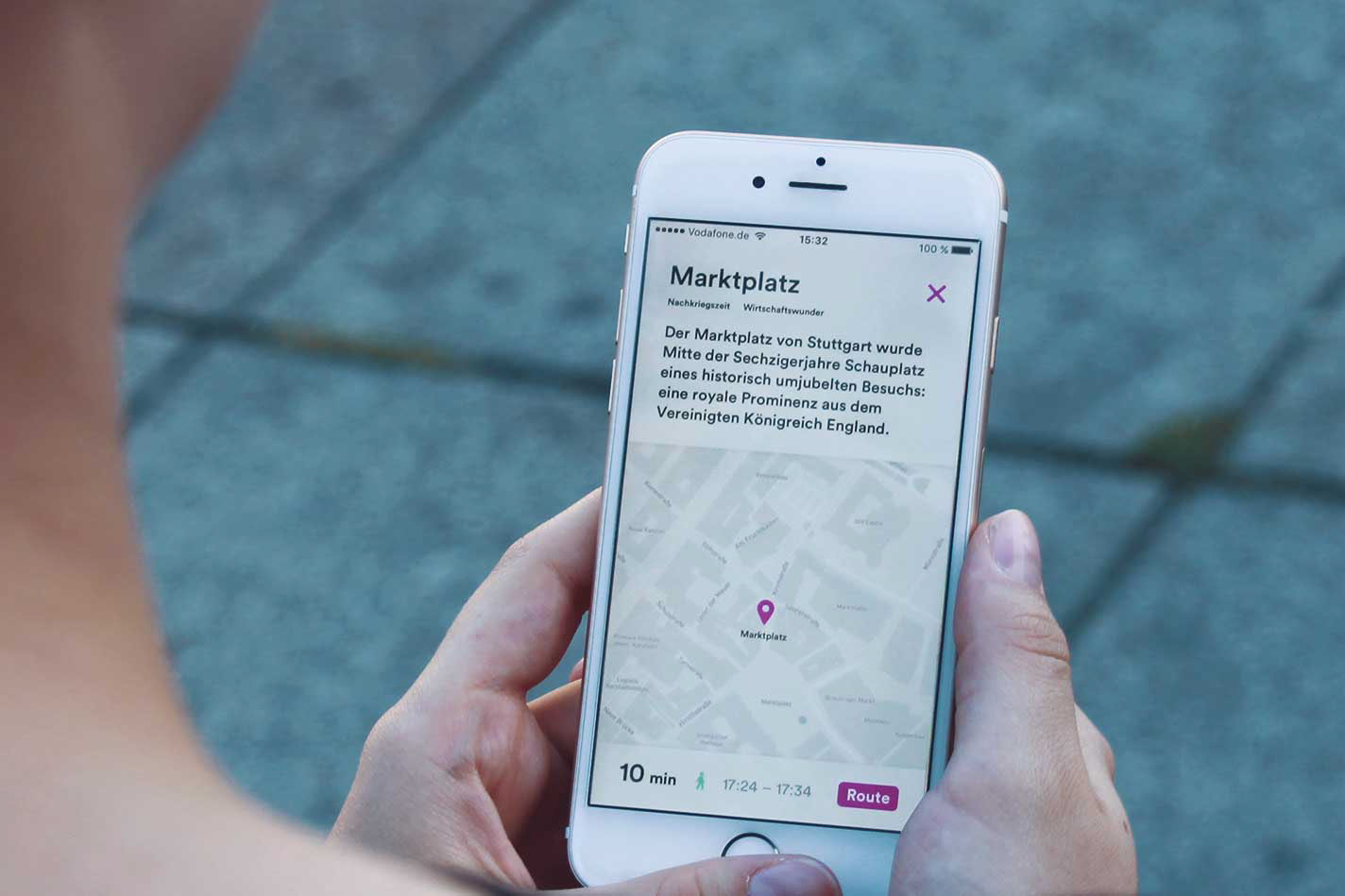 Only close by to the historical sight the full access of content (photos, videos and audio recordings) is available. The app's aim is to empathize past generations' way of life.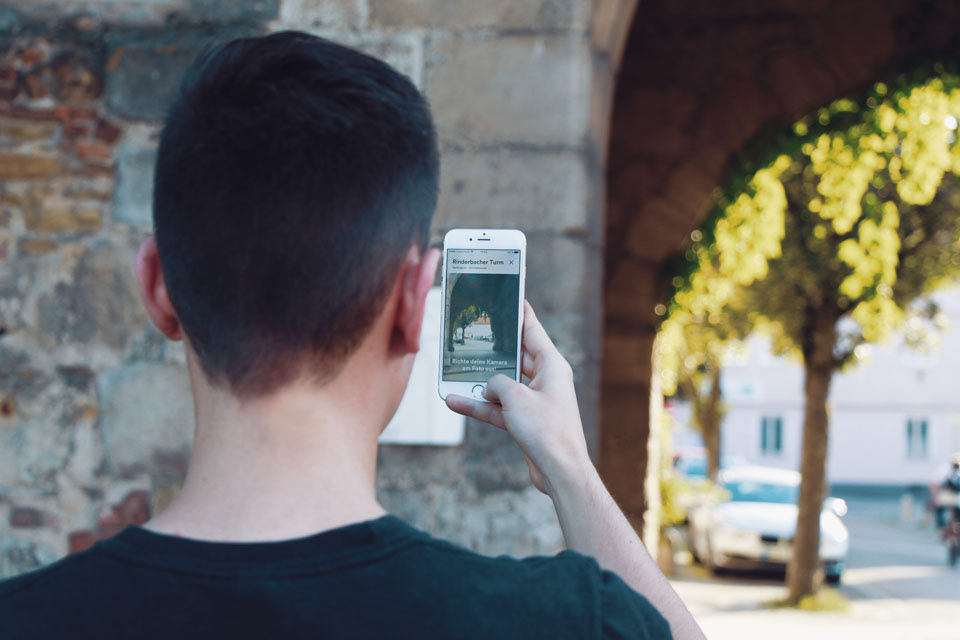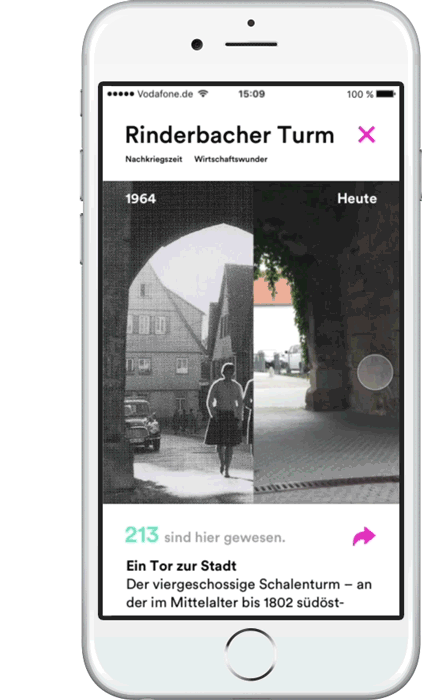 With the smartphone's camera, history can be discovered via an Augmented Reality feature. By this, users can spot what has changed over time.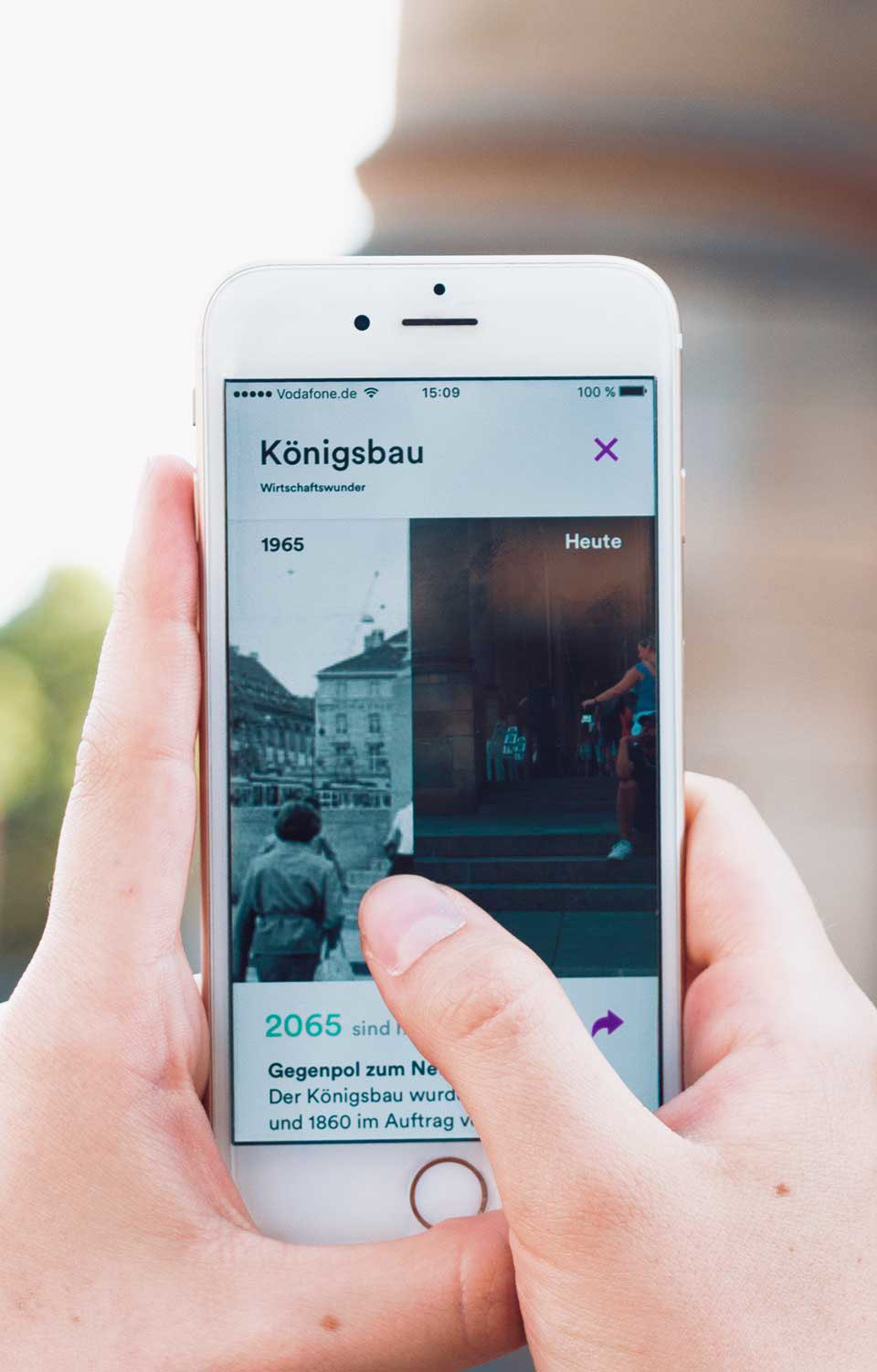 To focus on a specific period of time, there is a global filter to limit the timeline. Therefore, only the places which match to the selected period are shown in the map.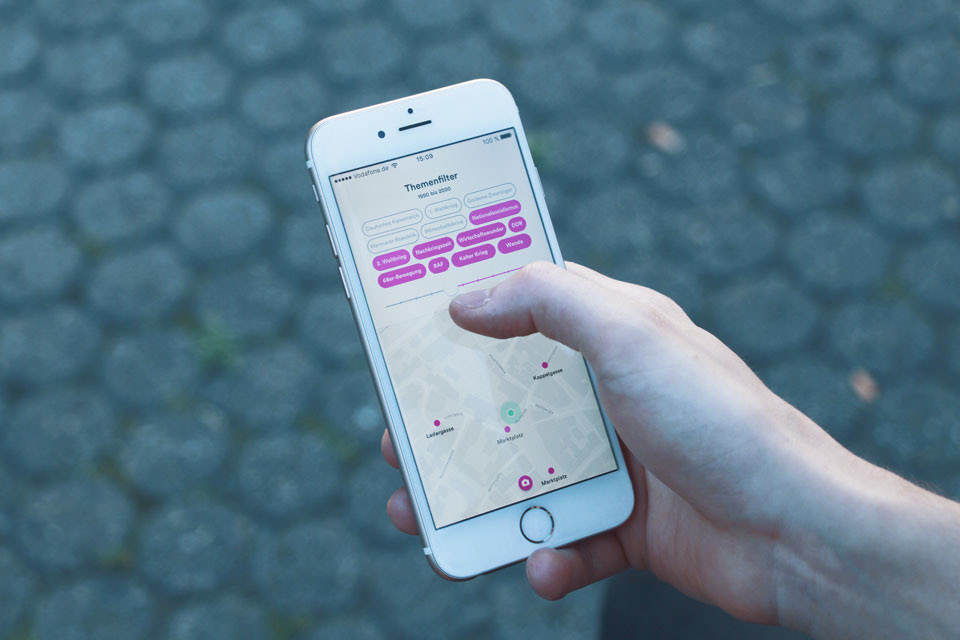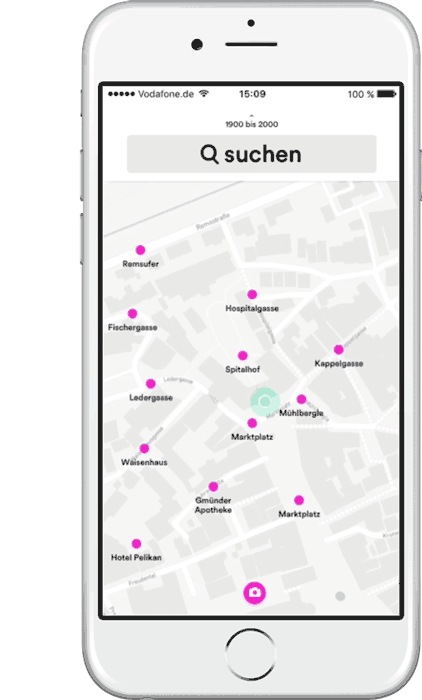 In »Discovery Mode«, surrounding places can be explored. Furthermore the app sends a notification in case a historical place is close by.